Welcome to the Kita Gartenzwerge e.V.!
In March 2018, the organisation "Kita Gartenzwerge e.V." was founded by committed parents and kindergarten teachers in Johannisthal.
We would like to invite you to find out more about us here and if you have any further questions or suggestions or would like to find out more about our activities, we will of course also be happy to help you in person.
Our kindergarten is hidden away in the garden of a family house in Berlin-Johannistahl. We have created a little oasis for our children and enjoy the peace and quiet, the cosy and beautiful garden with lots of play and climbing opportunities, our animals and our plants every day.
A former electrical workshop has been transformed into a fantastic facility in which the children, the team and the parents feel very much at home.
Our premises offer a communal room for eating with a small kitchen and a platform for role play and theatre, a movement room with a climbing wall and platform for building and resting and a light-flooded winter garden as a studio and craft room with a small reading corner and bedroom.
Our large terrace is used as an additional room for handicrafts, lunch and climbing.
There is a public playground opposite the daycare centre, which we enjoy using.
Supermarkets, the S-Bahn, churches, schools, bakeries, the Astra cinema, the landscape park and the Königsheide (forest) are all within walking distance. We utilise all of these opportunities in our everyday educational activities with the children.
We currently have 3 pedagogical professionals, a career changer, a trainee, a caretaker, a nursery assistant and a QM officer/project manager in our team.
We describe ourselves as multi-professional, as many different backgrounds enrich our work with the children and have a varied influence on our everyday life.
We are a young and open team with lots of ideas and visions for our small, family-run daycare.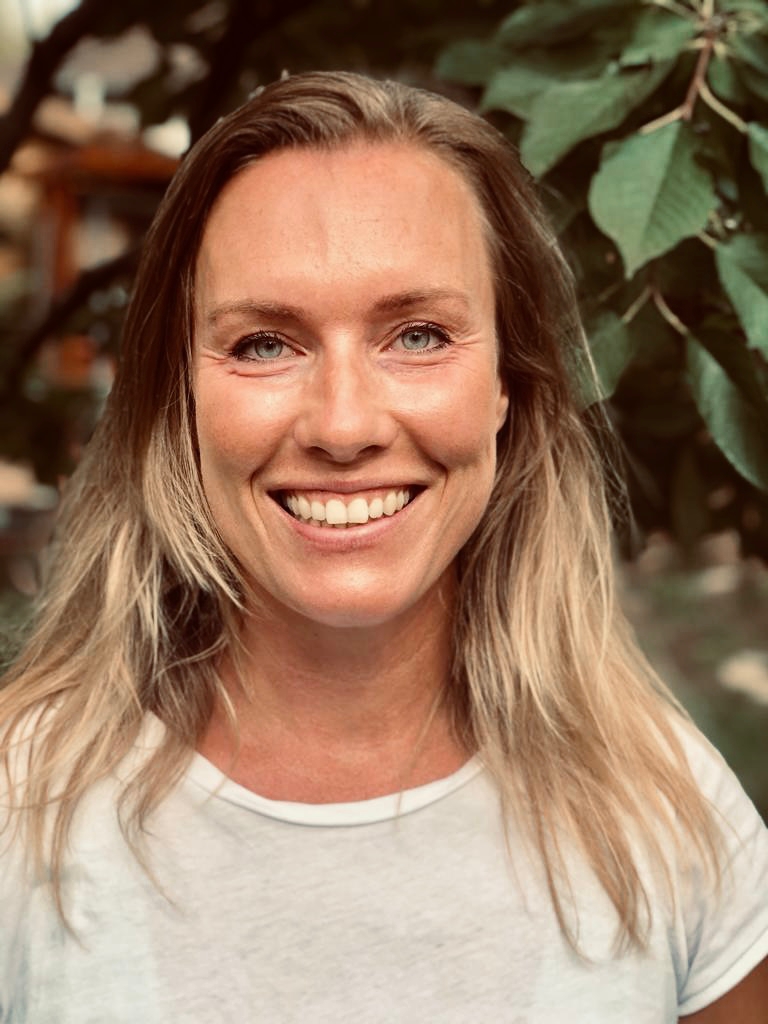 Degree: Diplom Pädagogin
Function:  Founder and board member of Gartenzwerge e.V. Acting head of the daycare centre
Focus of training: Education, inclusion, counselling, quality management, funding acquisition, planning and implementation of activities.
I like working at the Gartenzwergen because my heart and my head have enough space to develop freely here. The family and cooperative atmosphere makes it easy for me to carry out the extensive job of a pedagogue. I love our children and look forward to observing, accompanying and, if necessary, supporting the development of each individual.
The garden is a bonus and another specialist in everyday life."The joy of self-efficacy"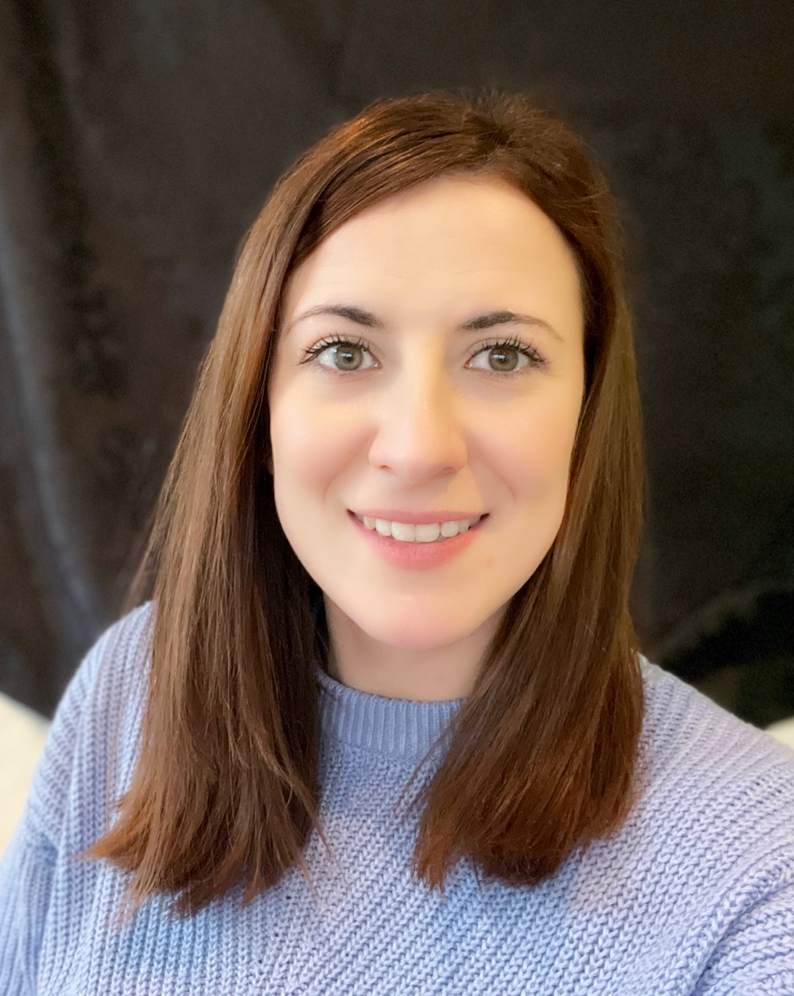 Hello, I am Saskia 31 years old and I have two children. I have been a qualified nursery teacher since 2015. I have already worked in several daycare centres, where I was able to gain a lot of experience and learn a lot. Over the years, I have been able to develop my own strengths, skills and goals and thus accompany and support the children in their discoveries and experiences. As I was keen to learn something new, I now work at Gartenzwergen because I find the concept and the atmosphere created here very conducive to our children discovering, playing, learning and developing themselves.
The idyllic and familiar working environment makes everyday life varied and we can create new things together with the children. I am always open to new ideas and so my next step is to train as an integration educator.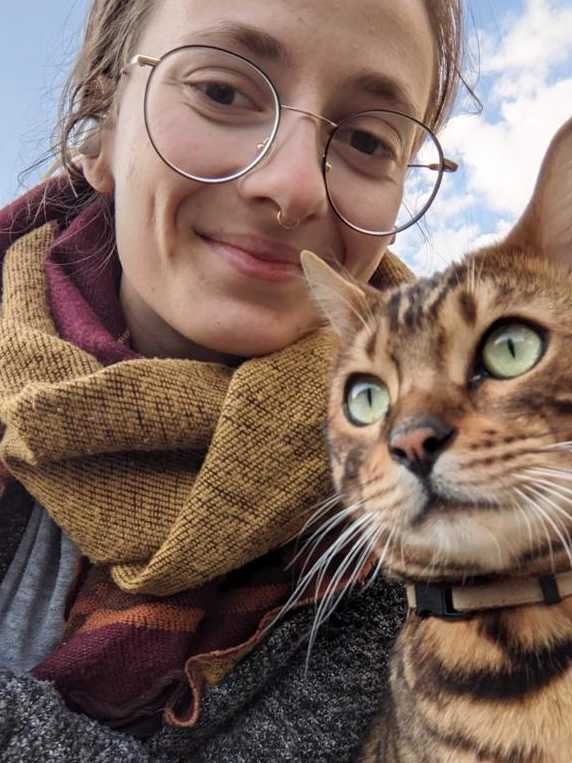 Hello 😊
I'm Laura, a state-approved childhood educator and I'm originally from beautiful Dresden. I've been living in Berlin since summer 2022. I have been working at Gartenzwerge since October 2022 as deputy daycare centre manager and educational specialist.
I love shaping everyday life at the daycare centre together with the children and rediscovering the world from their perspective.
What I particularly appreciate about my work at the Gartenzwergen is the small, manageable setting. This gives me the opportunity to be spontaneous every day, to build up a good relationship with all the children and to work professionally with parents.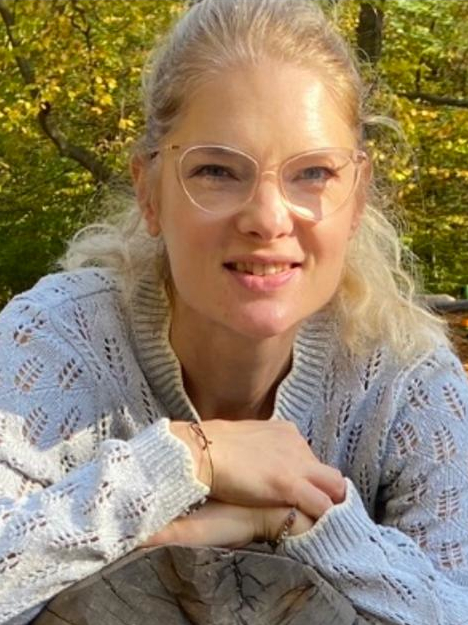 Hi, I'm Tanja White, a mum of 3 children myself. I originally trained as a paediatric nurse and worked for a few years in a children's hospital and then with families in intensive care at home. Since January 2023, I have enjoyed working as a career changer at the Gartenzwerge daycare centre. I particularly enjoy organising experiments, crafts, games or cooking together with the children, for which I have completed the "I can cook" training course for taste development and healthy eating for children at the Sarah Wiener Foundation. The healthy development of children is particularly important to me. In my free time, I enjoy being in nature or in my garden and spending time with my family and friends.
Parent-initiated daycare centre – 20 places from 1-6 years old
Pedagogical focus: Reggio pedagogy, nature-based pedagogy, needs-orientated, resource-orientated, non-violent communication, animal-assisted pedagogy, media-assisted pedagogy and healthy nutrition.
Our mission
We see ourselves as an educational institution that supports and accompanies children in their own self-education. Our interactions with each other as well as with the children and adults are respectful, tolerant, harmonious, conscious and as non-judgemental as possible. Non-violent, open and humorous communication at eye level is particularly important to us. Seeing (perceiving) each individual in a social context and supporting and strengthening them in a resource-orientated way is the focus of our work.
Needs-orientated? Picking up on social developments and strengthening children in a needs-orientated way for their further education and equipping them with social skills. The joy of learning, trust in oneself and others are practised here and supported through structures and rituals, taking into account the children's own needs.
Our perception of human beings and the view of the child
We see people of all ages as independent and active researchers full of curiosity. For us, encounters with children and adults always take place at eye level. Our aim is to recognise the individuality of each person in a social society within relationships with the environment and themselves and to support this through holistic learning. The participation and involvement of children in democratic processes with goals and visions is the motor of their own development that intrinsically motivates and drives us.
Our self-image as educators
We understand the role of the educators as accompanying and observing and therefore use the term educators, as we do not want to educate anyone. Teachers are observers, supportive, encouraging and comforting and are an important attachment and reference person for the child. The educators have a scrutinising and stimulating role in the child's daily structure and see the child with its individual needs, wishes and ideas in a social structure with different challenging situations.
Our educational approach
We work according to the Reggio approach with an individual focus and recognise the strengths and resources of each individual team member (multi-professional team). In our understanding, education is when: "what is learned influences behaviour and promotes knowledge in an overall context" We learn with all our senses in a flow in search of our own truth with "100 languages" through observations, experiences and experiments. The space is used and designed in a recurring educational way. Project work is an important part of the pedagogy and is used to support the development of both the individual and the group. We use everyday, high-quality and stimulating materials, media and tools. The connection to the environment and the social space is very important. In view of digitalisation, pedagogically recognised media education has a place in our everyday life. See Reggio. Mindfulness towards animals and people characterises our interaction with nature and the environment. The name Gartenzwerge is our programme. Our garden with various plants and animals speaks for itself.
Our interaction with educational partners
We see parents as experts for their child and want to work in partnership as equals. Parents and educational partners proactively contribute their resources and strengths to the day-to-day running of the daycare centre and work together with the teachers in a supportive manner. We see ourselves as a meeting place for children, staff and parents.
Our cooperation within the team and with the organisation
We feel connected through democratic cooperation and regular dialogue in flat hierarchies. Our quality of work is characterised by jointly developed goals and continuous evaluation in various core processes. We benefit from the diversity and tolerance in the team and at the organisation. Respectful interaction and further training for the team are particularly important to us. We attach particular importance to the quality of our work, taking into account the Berlin Education Programme.
Public relations and co-operations
The children's everyday life at the daycare centre takes place in the daycare centre's social environment. This means that cooperation with facilities in the immediate vicinity of the daycare centre is very important to us. We would like to spread our pedagogical principles in dealing with children and visions in elementary education as widely as possible and therefore see it as our duty to disseminate our concept through various channels and to discuss it publicly with authorities, parents and experts.
Responsibility of the management
In consultation with the team and the management board, the daycare centre management is responsible for the smooth and coherent running of the daycare centre. A constantly positive development of the work in the interests of the child and a high level of employee satisfaction is a central goal of the management work in our centre.
Monday: Garden/animals and housekeeping time
Baking bread, garden group, animal care/ cleaning the stable
Tuesday: Preschool/ social room
Preschool project (pirate voyage), social space (exploring), playground
Wednesday: Dance, experiments and healthy eating
Open dance programme in the exercise room, organic box processing/cooking, experimenting and researching
Thursday: Forest day
Backpacks/ change of clothes, forest box, water and picnic, first-aid kit
Friday: Music, movement and excursions
Explore/ try out musical instruments, sports programmes/ courses, excursions
Processes that affect parents or children are developed together with the respective target groups. There is also a parent concept with various working groups in which parents can participate. We recommend 20 hours of parent work per year.
Division of the AGs:
House and yard (gardening, transport, shopping, infrastructure, repairs)
Public relations (website, co-operations, flyers, registrations, network)
Educational offers (excursions, parties, offers by parents, supervision)
Concept development (conceptual development)
The daycare centre's professionals are represented in the working groups.
Participation is very important to us. We work a lot with the sponsorship system.
For example, older children take on sponsorships for younger children (help with dressing and undressing, eating, excursions, brushing teeth, etc.).
Families jointly sponsor our animals. They take care of visits to the vet, replenish hay and food and look after the animals at weekends and during closing times.